Backlit Signs / Channel Letters
Backlit signs are the standout option for businesses who want to be noticed among the rest. With 24/7 visibility to traffic, a backlit sign is a turnkey marketing tool for companies who are ready for a wider customer base.
Signs Tec will personally handle the process of designing, building, and installing your backlit sign, taking the burden off of you every step of the way. We will work within your budget to make your vision a reality—and to go above and beyond achieving your advertising goals.
- Production at our local facility
- Signs Tec handles hardware and installation
- Fast production and service
- Translucent or cut translucent vinyl
- Signs Tec provides take down service of old panels
- Signs Tec will recycle the old panel if possible, saving you cost
- Perfect Color Saturation
For Front Lit channel letter signage, Direct Sign Wholesale offers:
- Any font style
- 5" prefinished aluminum returns (3" available in some colors)
- Aluminum backs
- Acrylic faces
- 1" Trim cap
- LED illumination
- U.L. Listed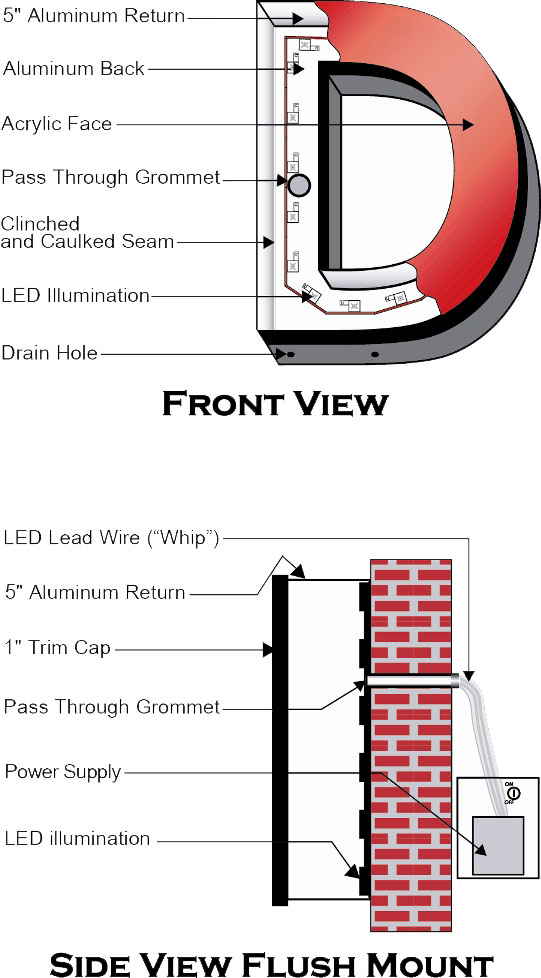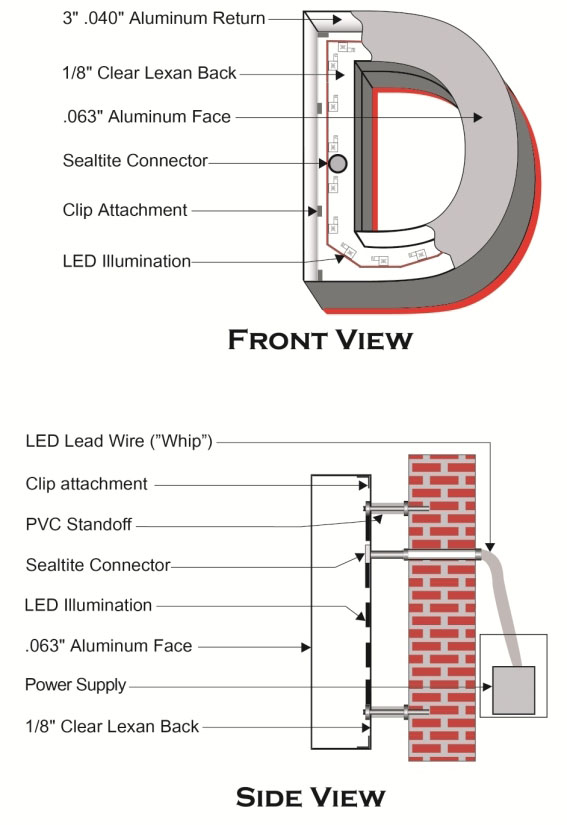 Reverse Channel Letter signs: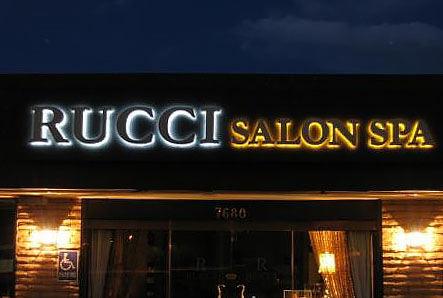 Reverse channel letters are often specified by signage clients who value a prestigious image. These letters are also called "halo lit" or "backlit" letters.
Reverse channel letters are produced with aluminum faces and returns. These back lit letters are mounted away from the wall so a halo forms behind them.
A clear polycarbonate back prevents animals from nesting and ensures a clear and distinct halo appearance.
Signs Tec can also produce a logo box as a part of your channel letter set.
A logo box is an optional channel letter sign element, and is basically a contoured channel letter.
A logo box face may include either a colored vinyl application or a digital print.
Digital prints offer a complete customization of the logo box appearance.